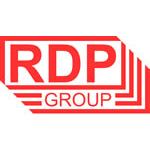 RDP Distributor Australia
RDP is a British company that was established more than 45 years ago. During this time, RDP has established a robust reputation as a supplier of a wide range of high quality transducers and instrumentation products, all backed by RDP's ISO 9001:2000 quality control system.
As well as general purpose devices, RDP also supplies devices that have been designed for specific applications. Such as transducers with high radiation resistance and high temperature survival, and submersible & sea-water submersible transducers.
Products Supplied
Linear Variable Differential Transducers (LVDTs).
Load Cells.
Torque Transducers.
Signal Amplifiers.
Please use the links to browse the product range on our website:
Product Manager