Power Source has a long-established reputation for supplying high quality AC transformers in Australia.
In 2018 Power Source launched a range of high quality TRIAC dimmable LED drivers, which have set the 'bench mark' for reliability.
Seeing a gap in the Australian LED driver market, Power Source applied their expertise to supplying a range of high-quality AC phase cut dimmable constant voltage LED drivers.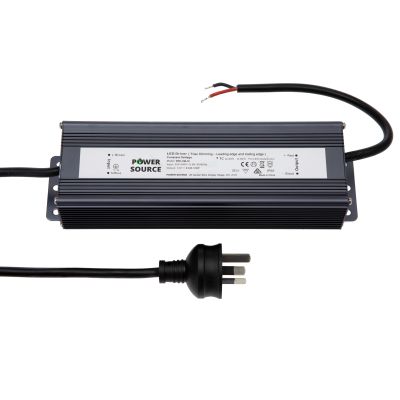 Extensive testing has been carried out to ensure that each Power Source LED driver dims evenly and offers a good range of compatibility with different trailing edge and leading-edge TRIAC dimmers.
Power Source offers both IP66 LED drivers for outdoor installations, as well as IP20 models for indoor applications.
All Power Source LED drivers carry Australian electrical safety approvals and have a factory fitted flex and plug.
The Power Source range of AC transformers has been especially designed for use in Australia's wide range of different climatic conditions, being fully impregnated with a tropic proof anti fungus varnish.
This means they operate reliably in any part of Australia, whether it be in Darwin, or Hobart.
To browse our product range please use the below links:
AC Phase Cut Dimmable LED Drivers
AC Transformers
Product Manager