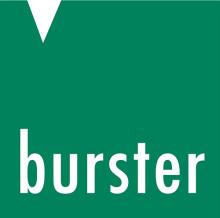 Burster Distributor Australia
Through precision, quality and versatility, Burster has developed over the last five decades into one of the major suppliers of precision instruments, sensors and sensor signal processing systems.
Thanks to Burster's innovative team of engineers, it is able to offer a wide range of measurement and test equipment for quality assurance, calibration, development and automation. In addition to standard product solutions, burster also provides custom designs. The global sales force, including ADM, keeps in touch with local customers to gain feedback from the field.
This has earned Burster an international reputation for innovation geared to customer's needs. In addition, the high level manufacture guarantees consistently high quality.
Products Supplied
Load cells
Torque transducers
LVDT transducers
DC DC displacement transducers.
Linear Potentiometers.
Pressure transducers.
Angle rotation sensors.
Calibration equipment.
Test and measurement devices.
Please use the link below to browse our product range: 
Browse ADM Instrument Engineering Products
Product Manager