RUNNER UP OF VICTORIAN TRAINING AWARDS – 2016
ADM would like to congratulate Bubup Wilam for Early Learning Aboriginal Child and Family Centre, who were announced as the recipients of the 2106  Victorian Training Award for Medium Employer of the Year
The award ceremony was held at the Crown Casino Palladium on Friday 26th August. 
After receiving the Small Employer award in 2012, ADM was very proud to have been able to maintain our dedication to staff development in a period of significant growth, and to have been shortlisted as a finalist in this category. Kristin Brown, General Manager of ADM was delighted to receive the certificate at the award ceremony.
Although we are obviously very proud of the effort ADM places on our staff training and development, we are delighted that Bubup Wilam have been recognised with the award and congratulate them for their exceptional work – especially for an organisation which only opened in 2012!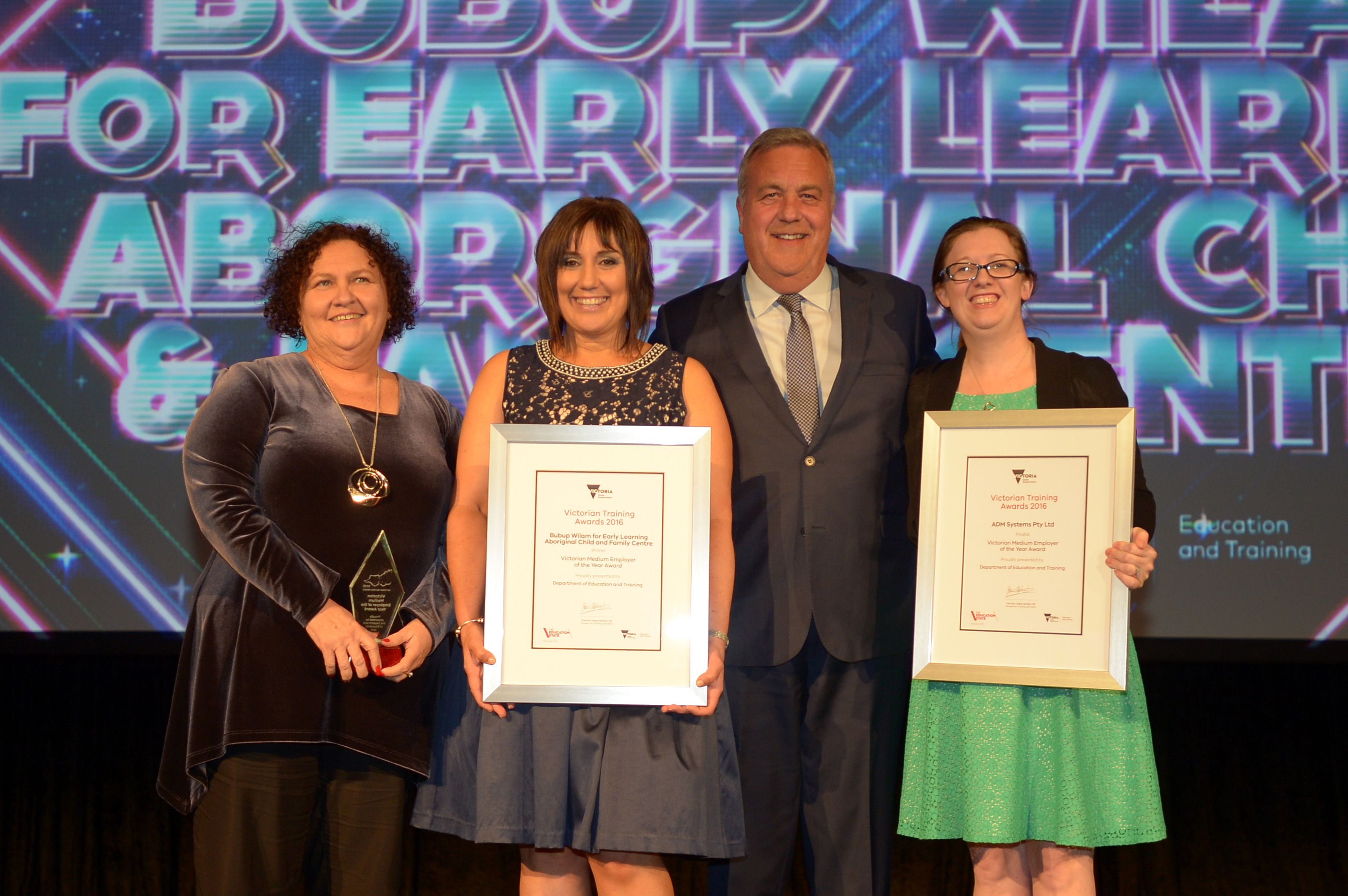 Bubup Wilam is an Aboriginal Child and Family Centre in the suburb of Thomastown, in Melbourne's north, who provides Aboriginal children, families and the community with access to an integrated range of services and programs, including: early intervention and prevention programs, early years education, and health and wellbeing services.
A number of the ADM team attended the award ceremony and joined in congratulating Bubup Wilam in their success.