Don't Spam Your Customers
There's one good reason you shouldn't send spam emails to your customers – they just don't like it.  
It's a great way of annoying them. 
The definition of spam is "irrelevant, or unsolicited messages sent via the internet". 
The other reason you shouldn't send spam messages is that it is illegal.   
How many messages do you receive in your inbox that just aren't relevant to you?  
I receive quite a few.  
In many cases they are offering products and services that are just not something a Marketing Manager would need. Well, at least I haven't yet found any use for a plastics extruder, dozer, or high bay downlight.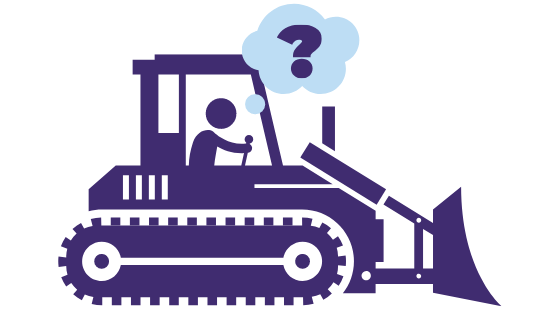 Naturally, I unsubscribe from these lists, checking the 'report spam' option.  
I can only guess what advantage the sender thought they were going to gain. Their open rates and click rates would make miserable reading, and their unsubscribe rates are probably through the roof. 
Email marketing can be a powerful tool, but the information you send must be relevant to the recipient.  
Segment Your Mailing Lists 
Some companies just seem to send an email to every contact that they have in the data base. Messages that are obviously aimed at customers go out to suppliers, freight forwarders, bank managers, catering companies, etc.  
The minimum level of segmentation you should do is by contact type: 
Customer 
Supplier 
Courier 
Company caterers 
Etc. 
To be honest this is only a start. If you think about it, not every staff member employed by your customers is going to be interested in every single message you send. 
A purchasing officer will be interested to know if you are releasing a new price list or updating your freight terms as this will impact their job role. But they are unlikely going to want to know about the latest technological development because they do not make decisions on what products are going to be used by the company, they simply order what has been specified.  
On the other hand, the R&D manager will be most interested in the latest products and advances in technology.  
Make Sure you Have Consent to Send Mail 
Under Australian law consent can be either express permission, or inferred permission. I recommend reading ACMA's rules on consent, which you can read by clicking on the following link: 
Express consent is obvious. If a customer has filled out a webform to request information or has verbally advised you that they would be happy to receive messages from you, then this is express consent. 
If a customer has bought a product from you and you wish to let them know about accessories available, or servicing options, then this could be considered as implied consent. By purchasing the original item, the customer has demonstrated that they have a genuine interest in the types of products, or services that you wish to bring to their attention.  
Under no circumstances should you start to email contacts on lists you may have purchased or may have been given by a trade show organiser.   
As ADM's Marketing Manager, I book many of the trade shows we exhibit at, but I certainly don't attend all of them. It's amazing how many "It was good to meet you last week" emails I get from trade show exhibitors, even though I have not even been in the same state as the trade show, let alone inside the venue.  
It is immediately obvious what you are doing to the recipient and remember, sending spam messages is illegal in Australia.  
Use Email Marketing Software 
You must have an unsubscribe option on every mail you send.  
I still receive email blasts that have been created in an everyday email client, with all recipients being blind copied.  
This is not advisable. Firstly, you don't have an unsubscribe feature, which is a legal requirement and secondly, things get very embarrassing if you forget to bcc all recipients in your mailing list.  
There are some very good free tools available to you, such as MailChimp. I highly recommend you use such a tool. They have inbuilt features that will help you stay on the right side of the law and will also keep your customers happy. 
They Will Want to Read Your Mail 
If you segment your mailing list and send your readers only information that will be relevant to them, then they will want to read it.  
By doing this ADM has consistently maintained open rates and click rates that are significantly higher than the industry average.  
I would like to end this blog post by saying that if you are receiving irrelevant information from ADM, please drop me an email at editor@admtech.com.au.  
Stephen Lilley 
Marketing Manager