Do I Need Marketing Automation?
Marketing automation software is only useful if you have an established digital marketing strategy. A strategy is a list of actions that you carry out to complete a task.
If you can write down a check list of things you do to drive a lead to your sales inbox, then you have a marketing strategy. For example, the following check list is a simple digital marketing strategy, which includes a blog post with a call to action (download information sheet) and capturing the prospect's details. 
List product or service on website 
Write blog post about product or service with invite to download information sheet. 
Set up webform to gate information sheet 
Capture details of new person downloading information sheet 
Provide person with documentation requested 
It is possible to carry out the above tasks without using marketing automation software. By gating the information sheet behind a webform, you can receive an alert each time the form was submitted. From there you could capture the contact details into a spreadsheet and send the customer an email with the information sheet attached. 
A marketing automation platform can take this work away from you. Let's face it, if you are busy dealing with customer enquiries and getting orders out of the door, it is marketing that gets pushed to the back burner until you have more time. The trouble is that the marketing needs to happen to keep the sales funnel topped up. 
Only start looking at marketing automation platforms if you have a marketing strategy in place. You don't have to be carrying out those tasks, but you do need a clear understanding of what tasks you would like marketing automation to do for you. 
The above example strategy is a quite straightforward and there is free software available that can do this task for you, such as MailChimp. 
MailChimp started out as being an email marketing management tool, but the free version now includes some useful automation features, and you can upgrade to a paid account to gain access to more advanced features.  
How to Use Mailchimp for Basic Marketing Automation 
Unfortunately, we don't have time to write an online course, but we can give an idea of what it can do by amending the above strategy: 
List product or service on website 
Write blog post about product or service with invite to download information sheet. 
Set up MailChimp landing page for signing up contact to mailing list 
Include link to MailChimp landing page in blog post instead of webform. 
Set up MailChimp tag for people signing up using this list 
Set up Automation to send email to contacts with tag including a link to information sheet 
Using this method, the information is sent out to the customer without you having to do anything.  You can segment the MailChimp list according to people who have downloaded this information sheet for future follow-up campaigns. 
Advanced Marketing Automation 
Advanced marketing automation platforms offer many more features than the free version of MailChimp. There are many packages available and because ADM hasn't used them all it is impossible for us to write a fair and accurate article on how they all perform.  
However, we can tell you about our marketing journey and how we arrived at the decision to use Act-On as our marketing automation platform.  
Initially we used MailChimp to manage our monthly E-newsletters. This was when ADM was a small business of 10 people with one office located at 21 Garden Boulevard, Dingley Village. At this time, we were using straightforward accounting software to process customers' orders and anything beyond that was managed by spreadsheets.  
As we grew, we realised that we needed to do marketing smarter. 
After conducting an in-depth review, we ended up using the Act-On platform.  
Act-On gives ADM the following benefits: 
Integration with our NetSuite CRM 
Advanced mailing list management tools 
Social media content management. 
Advanced mail scheduling tools 
Marketing journey automation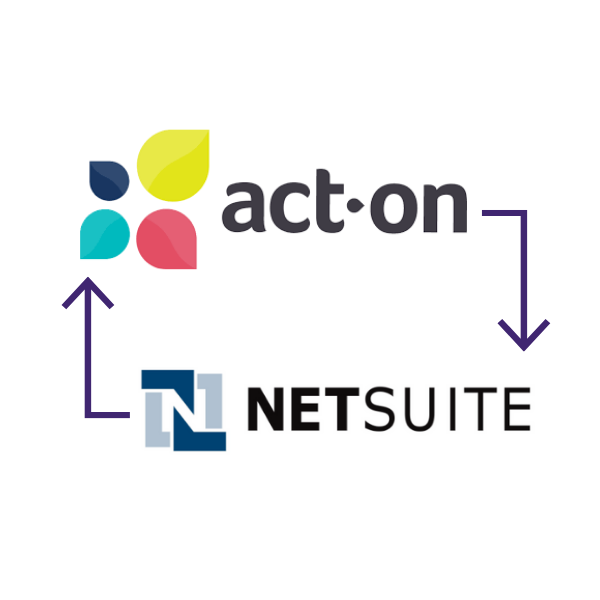 Integrating Act-On with NetSuite has streamlined our workflows with regards to the maintenance of our mailing lists. ADM takes our responsibilities under the law regarding spam messages very seriously. By pushing the data from the Customer Status, Customer Category, and Contact Role fields in NetSuite to Act-On, we can use the advanced mailing list management tools in Act-On to automate the process of ensuring only contacts who have given inferred or explicit consent are added to our mailing lists.  
Customers also sign up to our mailing list from across all our websites. Act-On's list maintenance programs ensure the customer is added to the correct industry mailing list.  
Our digital marketing strategy has grown to include social media posts. Act-On allows us to program when content will be posted in LinkedIn and in which show case.  
The advanced mail scheduling tools enable us to send emails at a time and day that is tailored to the customers own preference.  
Marketing journey automation builds on the simple marketing campaign we mentioned above. A series of marketing messages can be scheduled to be sent to a customer based on their engagement with the content on our websites. For example, a customer may have downloaded a specific piece of content from our website, which triggers an automated follow-up. However, if that same customer had viewed a social media post that contains the same information in the follow up email, we can either exit the customer from the program, or set the program to send a different message instead. 
To be honest this is only a brief overview of what Act-On does for ADM. But to summarise it in a nutshell Act-On integrated with NetSuite allows ADM to manage numerous digital marketing activities with limited resources. This has been a contributing factor to the success of our business over the past few years.  
Conclusions about Marketing Automation 
Will marketing automation help you grow your business? The answer is only if you already have a marketing strategy.  
There is no point at looking at implementing a marketing automation platform unless you have a digital marketing strategy in place. This can be a very simple strategy as we have already discussed, or a more involved strategy using different media platforms and multiple pieces of content.  
The marketing automation software you choose will depend on some, or all of the following factors: 
How complex you marketing strategy is, or likely to be 
Any other systems you have that you want the marketing automation platform to integrate with 
Your budget 
If you would like to discuss our experience of using marketing automation, please do not hesitate to contact ADM to speak to Stephen Lilley, our marketing manager.