Should I Exhibit at Trade Shows?
Trade shows are a bit like print advertising, in that it is not easy to track exactly what role they play in generating new leads.  
With digital marketing you can track open rates, click throughs, web form submissions, etc. With advanced CRMs and marketing automation software you can track a transaction from the very start, when the customer first engaged with your content, right through to when they placed an order. 
With trade shows, as with print, you don't have the luxury of this level of visibility. So, should you exhibit a trade show? 
The answer is not just a simple yes or no. It very much depends on the trade show itself and the marketing campaign you build around it. 
ADM Systems will exhibit at no fewer than 15 trade shows in a year. We have been doing this for several years and we have developed a strategy for ensuring the trade show is compatible with our company marketing plan and is likely to be successful. 
Before we look at that strategy, let's first look at some of the benefits of exhibiting at trade shows.  
Benefits of Exhibiting at Trade Shows 
Brand Awareness and Credibility 
Your presence at a trade show builds brand awareness and gives credibility to your brand. Your prospective customers will want to know they can trust you. If they see your business at trade shows on a regular basis, they will gradually build up awareness and understand that you are an established business that can be trusted. 
Lead Generation 
It is very easy to fall into the trap in thinking that you know all the major players in your field and that you won't meet anyone new. New businesses are starting up all the time, and sadly some cease trading. Trade shows help you keep across anyone new coming into your market, giving you a potential new customer.  
It may not be as significant as a new business. A new key decision maker may have recently joined a business you were aware of. Trade shows often create an opportunity for you to network with people you may have otherwise never met. 
Industry Knowledge 
Trade shows are a good forum to find out the latest news from within your own industry. You will learn of what changes are happening with other players in the market, as well as keeping across your competitors' products and service offerings.  
Choosing the Trade Shows to Exhibit At 
Who will be attending and exhibiting? 
The first thing ADM does, is assess if the trade show is likely to attract people and businesses, who are going to be interested in our products and services. 
If it is a trade show we have never exhibited at before, we will carefully review the prospectus. If the event has a conference attached to it, we look at who the key speakers are and their discussion topics. We are likely to be more interested in exhibiting, if the discussion topics are very relevant to our prospective customers. 
We also review the list of exhibitors to assess the audience the trade show is targeted at. For example, if your business is supplying components to manufacturers you would want to be sure that the trade show is going to be attracting decision makers from those manufacturers, rather than the end users of your customers' products.  
Is the Trade Show Well Established? 
Some trade shows have been running for several years. If you are considering exhibiting at one of these, we recommend that you speak to your industry peers to see what they think of the show.  
Is the event well run with a comprehensive marketing, promotion plan?  
Is the event well patronised by the intended audience? 
Have all the exhibition spaces been booked up? 
ADM was once contacted by a show organiser asking if we would be interested in exhibiting at a brand-new show. The show was scheduled for Q3, 2019 and the organiser didn't have a website up and running. What was also surprising, was that the event was not listed on the venue's website in the 'upcoming events' listings.  The prices being asked for show space were also at the higher end of the spectrum. On this occasion ADM decided not to take part, but instead went along to the event as a visitor to assess its effectiveness. We also sought feedback from those who did attend to see if it is something we should consider for the next time around. 
How Much Does It Cost to Attend the Trade Show? 
Cost is an important factor. More so if this is a new show that you are considering attending. You want to have some level of confidence that you are going to get a return on your investment.  
The whole point of attending a trade show is to be seen. Budget permitting, we advise that you select a stand position that is near a high foot traffic area. Some of the most advantageous positions can be: 
Directly opposite the entrance 
In the vicinity of the coffee barista or café. 
Close to the presentation stage/area if there is one. 
Some of the prime spots will most likely have been reserved for premium sponsors, but with a bit of studying of the floor plan, you are likely to find a location that meets your own cost vs position needs. 
Trade Show Marketing 
For the trade show to be successful the organisers need to have a good understanding of their intended audience, and to have put in place a comprehensive marketing plan. 
However, ADM strongly recommends that you put in place your own pre-event and post-event marketing plan. 
Pre-show Marketing 
For all trade shows we attend we will send out two electronic invites to our customers. Our mailing lists are sorted by industry segment and geographical location, to ensure that we don't unintentionally send a spam message.  
For major trade shows, we will also send out personalised hard copy invites in the mail.  
We do this because trade shows provide an environment in which you have your customer's full attention. It can sometimes be difficult to get an appointment to see a key decision maker, who you would like to talk to. They are often very busy and have competing priorities to manage. If they attend the trade show and you have sent an invite, they are likely to come and visit your stand. Their mind will be on nothing else but you and your business. 
Post-show Marketing 
Have a system in place to record details of all the people you spoke to at the show. Make sure you follow up on any enquiries as soon as you can and send a thank you note to all of those who visited your stand.  
Most trade shows will send you a list of visitors who attended. Resist the urge to add these to your email marketing lists. Firstly, it is illegal in Australia to send unsolicited commercial messages via email. Secondly, it is highly likely that the recipient will just unsubscribe, and you have lost the opportunity to market to them later.  
We suggest that you review the list to see if there are any attendees you didn't see, who are likely to have an interest in your products or services. Phone the customer first, to confirm there is the interest that you thought there might be and ask if the customer would like you to send them some information.  This way you will find the customer is more likely to open your email and is less likely to unsubscribe if you send any follow up messages. Plus, you avoid doing anything illegal.  
You Should Only Exhibit at Trade Shows If... 
Your prospective customers are likely to attend the show 
The show is well run and the organisers have a comprehensive marketing plan in place 
The event is well established, or you have reviewed the prospectus and can see that the booked speakers and other exhibitors will be of interest to your prospective customers 
You have considered the cost and ROI 
You are happy that you can secure a stand in a good position within your budget 
You are able to run your own pre-event and post-event marketing campaign 
If you answered yes to all of the above, then we are sure you will have a successful trade show. 
HAS THE INTERNET KILLED THE TRADE SHOW?
Some say that the internet has killed the trade show. We say it hasn't!
In the past prospective customers would attend trade shows to find out what's new, these days that information is just a few clicks away.
There is no doubt that the internet has disrupted traditional marketing activities, including trade shows. But trade shows still offer many benefits to exhibitors and attendees alike.
To get the most out of a trade show, businesses need to re-think how trade shows form a part of the overall marketing strategy.
Here's what ADM has done, and it has had some very noticeable results:
IDENTIFY TRADE SHOWS THAT GENERATE QUALITY LEADS
Identify the shows and events, where high quality leads are most likely to be harvested. The keyword here is 'quality'. A smaller number of quality leads may have a higher value than a high quantity of low quality leads, or tyre kickers.
TYPE AND SIZE OF TRADESHOW
Consider which trade shows are likely to attract the customers, who would be most interested in your product, or service.
Some trade shows are targeted to a very specific audience. These can often gain more traction as there are not so many exhibitors in the same space competing for attention.
Other trade shows are large scale events that set out to attract a large number of exhibitors, which of course they need to do in order to cover the running costs. This means that a visitor may not have time to visit all of the stands at the show.
ADM favours industry specific, or niche market events over large scale, broad based shows. This year our exhibition schedule includes:
| Event | Description |
| --- | --- |
| WIOA Conferences and Exhibitions | Conference and exhibition exclusively for water industry operators. |
| ICRP 2019 Conference | Niche event for anyone engaged with radiation protection. |
| Electronex 2019 | Specifically targeted at manufacturers of electronic equipment. |
| AUSA 2019 Conference | Niche event for OHS professionals in the tertiary education sector. |
| IICA Networking Events | Low key networking events for industrial and process control industry. |
At a large-scale event we are mindful that the interests of attendees may be very broad. For example, at lighting industry shows.
Visitors to the show could range from wholesalers looking for a new LED globe supplier, to councils looking for the latest street lighting solutions. We review our product / service offering to ensure there is something for the majority of attendees.
DESIGN OF TRADE SHOW STAND
We all like a quick and easy bump in and out at trade shows.
However, we don't allow this to dictate how we set up our display stand.
The important thing is that our booth stands out amongst the crowd.
A few pull up banners, some catalogues generally won't cut it. The stand can look bland, boring and visitors won't even glance at it. 
ADM has designed a modular trade show exhibition kit, which allows us to quickly adapt the display to suit the event we are exhibiting at.
Products are mounted neatly onto a series of panels. These products are connected up so that we can demonstrate their use at the show. ADM has a number of different pre-assembled panels, displaying different ranges of products. We simply select the panels with product relevant to the show we are attending.
Bump in is quick as all we have to do is slot the two parts of the stands together, and then hang the display panels on them. At the top of each stand is an interchangeable illuminated panel, so we can customise the display's branding according to the trade show we are exhibiting at.
It is vital to have a great looking stand, which shouts out to anyone walking past that there is something new and interesting that they must see.
This is extremely important if multiple exhibitors are promoting a similar product or service.
Customers need to be attracted towards a display in a way that makes them want to ask questions.
PRE-MARKETING AND INVITING YOUR EXISTING CUSTOMERS
Businesses should always invite their existing customers to visit them at trade shows.
Yes, the trade show organisers should be running a high quality considered campaign for the events that they are managing. However, don't take things for granted. Nobody knows your own industry as well as you do.
At ADM we create customised invitations to the events we are exhibiting at. These are mailed to our customers who are based in the vicinity of the actual show, who we feel the particular show would be relevant too.
We spend as much time and effort on pre-show marketing as we do post-show follow up and we can see the difference our efforts have been making.
SUMMARY
Trade shows and exhibitions break the routine of the working day.
They generate clear air in which business people can take time to see what is new, and what is available to them to help them do business better.
Despite great E-mail marketing campaigns and dedicated sales people, some information will still fall through the cracks. We are all exceptionally busy and don't always have time to read the latest product bulletin that just came into our E-mail inbox, or struggle to schedule an hour-long meeting with a sales representative.
Turning up at the biggest and busiest trade show with a couple of pull up banners and samples won't deliver much in the way of a return.
Taking care to select the shows you exhibit at and putting some thought in how to make your stand unique and engaging will generate some highly valuable leads.
Pre-show marketing is equally as important as post-show follow up.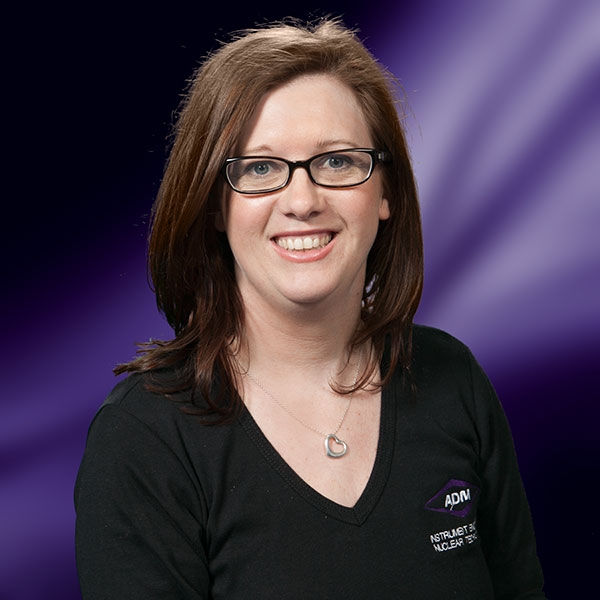 IS THIS INFORMATION USEFUL?
If so, why not share it with your peers and colleagues. Simply click on the blue LinkedIn share icon below.