ADM Company Award Winners
ADM is all about customer service and we like to recognise our staff members, who regularly go beyond the call of duty to ensure that we deliver an industry best service.
The recipient may not necessarily have a customer facing role. This is because all of our staff play a part in delivering service excellence.
We are delighted to announce the latest recipients of these awards:
Innovation
Sarah Mitchell
Sarah joined ADM just as we embarked on implementing NetSuite as our company CRM/ERP system. Sarah consistently reviews the processes in our warehouse and implements changes that have seen an improvement in the quality of our delivery service.
Customer Service
Robert Sticht
Although Robert is one of our external sales team members, he is always ready to jump in and pick up the phones to help a customer when in the office. This is a great help to the internal sales team, especially during periods when we are receiving a high number of incoming enquiries.
Leadership
Ross Kells
Leadership doesn't necessarily mean the team member is part of our management team. Anyone at ADM can play a leadership role. Ross was at the forefront of launching our new range of Power Source TRIAC dimmable LED drivers. He managed the quality testing of the products, creation of all associated documents and coordinated the input of all stakeholders within the business.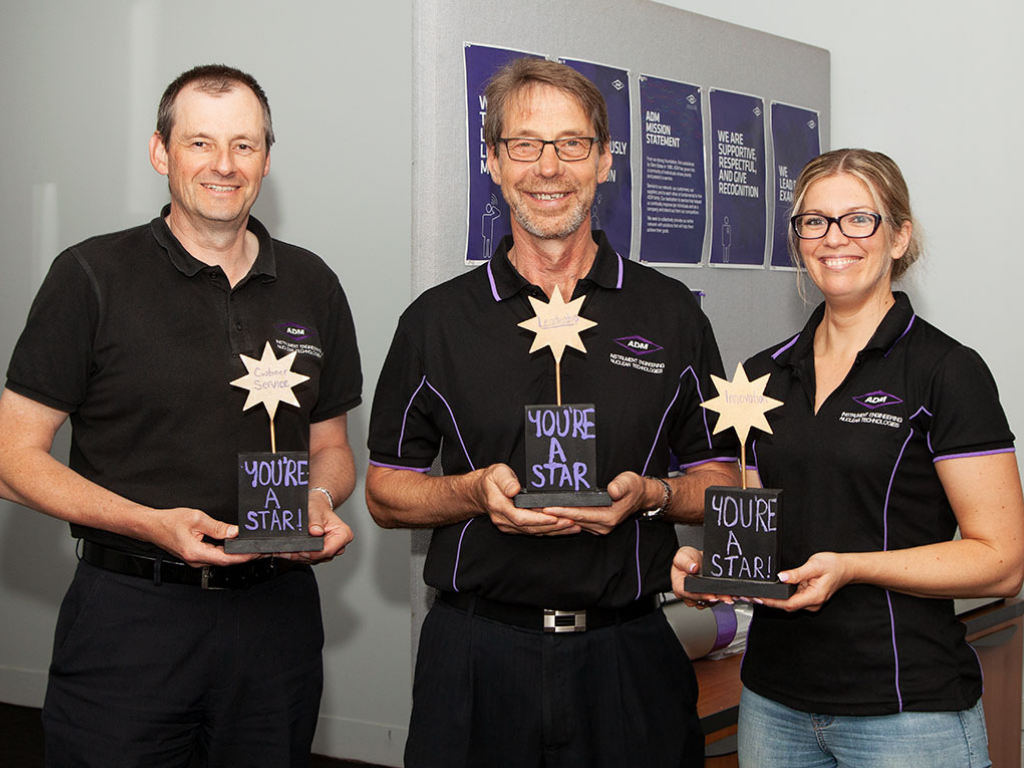 Left: Robert Sticht. Centre: Ross Kells. Right: Sarah Mitchell
Congratulations to all of our winners!